Cartoons/Caricatures by Jonathan Asher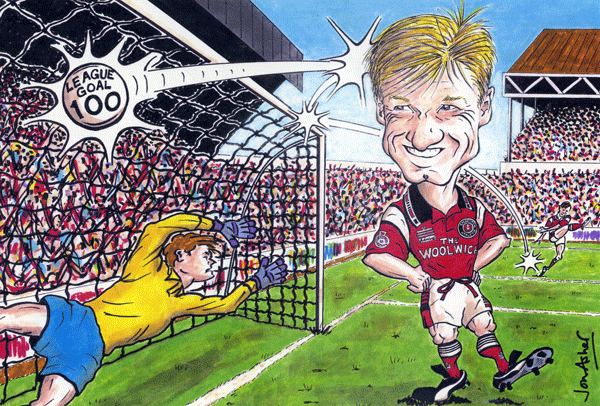 Nowadays I mostly paint portraits and landscapes, but for many years I was mainly in demand for informal cartoon/caricature commissions. I've produced substantial numbers depicting all types of people in various situations, and they've been great fun to do (although I have landed in trouble with the odd one!).
A small selection from the past is shown here.
Click on any of the cartoons/caricatures to view a bigger image.
NB If you click on the image of professional footballer Garry Nelson, on the right, you can read the story behind it too.